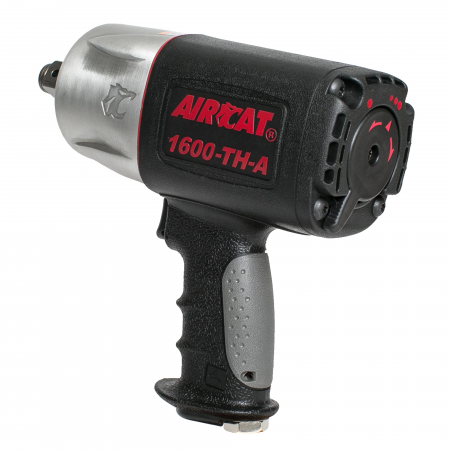 Pre-Order
AIRCAT 3/4" "SUPER DUTY" IMPACT WRENCH
AIRCAT 3/4" "SUPER DUTY" IMPACT WRENCH
Universal Air Tool Co., Ltd
Delivers 1900Nm release torque.
Powerful "SUPER DUTY" double hammer mechanism.
Ideally suited for buses/large vehicles, agricultural vehicles and large screw connections.
Patented, ergonomically shaped handle.
Patented quiet, tuned exhaust (86 dBA).
Patented, easy-to-use rocker arm: forward and reverse.
Combined through-hole and friction ring socket mount.
Technical details:
Max torque: 1,900Nm
Square: 3/4"
Blows per minute: 900
Speed: 4,500 rpm
Screw size: 22mm
Weight: 3.67kg
Length: 234.95mm
Vibration level: 7.4m/s2
Air Consumption: 10 CFM
Recommended hose size: 1/2"
Connection NPT/BSP: 3/8"
Stock:

Pre-Order

Model:

UT-AC1600-TH-A

Universal Air Tool Co., Ltd