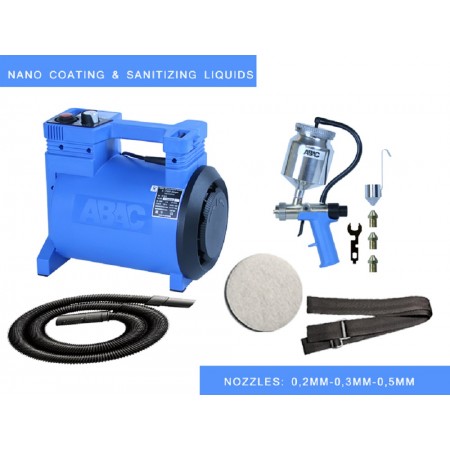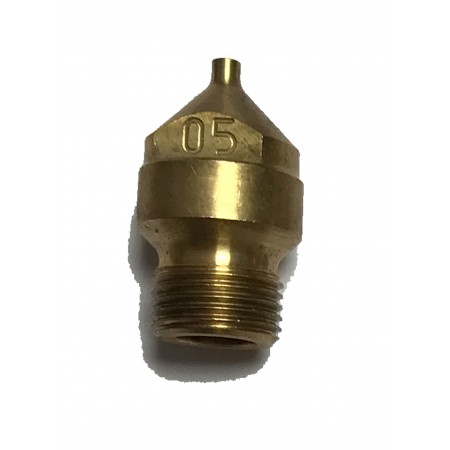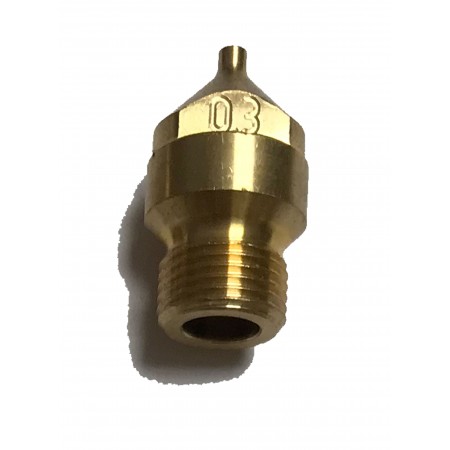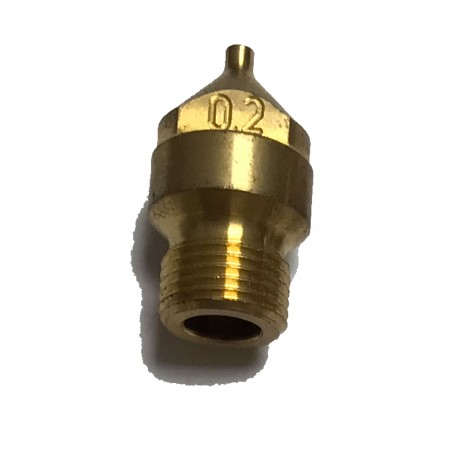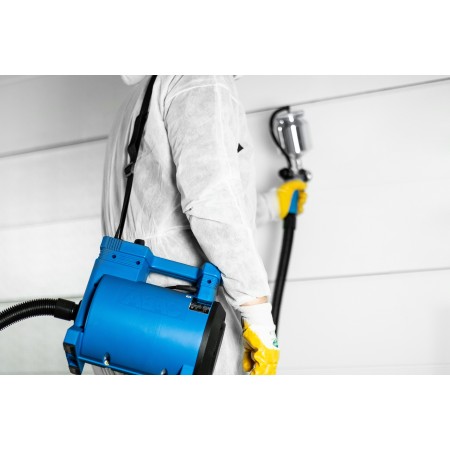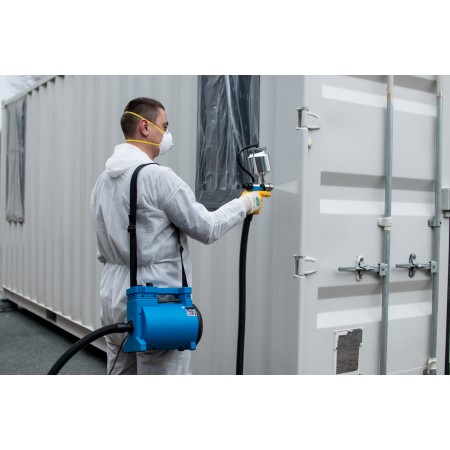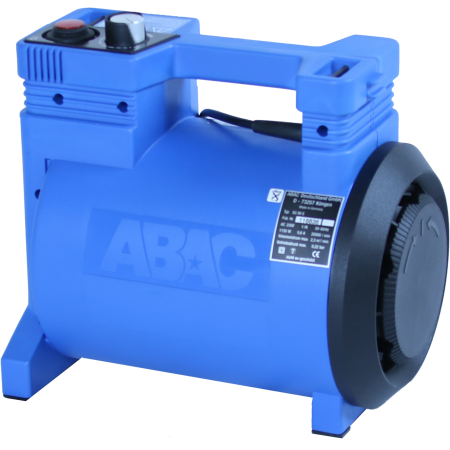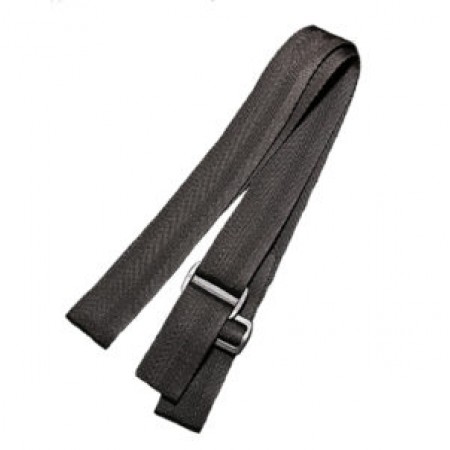 Nano coating/ Disinfectant & Sanitizing Spraying HVLP System - ABAC SG90 ELECTRONIC
Nano coating/ Disinfectant & Sanitizing agents HVLP ABAC SG90 ELECTRONIC Spray System - Gun ABAC PN2 (nozzle diameter 0,2 mm-0,3mm-0,5mm, ) + Turbine ABAC SG90 + 6m Air hose + fiber filter + shoulder strap
Allow to spray any NANO and disinfection liquids as a mist with lowest overspray ratio. You can use this HVLP Paint Spraying Equipment to disinfect or sanitize surfaces as well.
Nanotechnology coating is hydrophobic (water repellent), oleo phobic (oil repellent) surface layer that repels water, oil, dirt, and other dry particles. ABAC HVLP Spray gun with special nano-nozzles allow to make Nano mist without overspray.

ABAC SG90 – HVLP turbine
Technical Data
Operating Voltage

Insulation (Protection Class II)

Power

Adjustable air volume, max

Motor stage

Pressure

· Length

· Width

· Height

· Weight

Sound Pressure Level, average

Only for paints and solvents with a flash point above

Fiber filter

AC 230 V 1/N, 50 / 60 Hz

IP 20

1130 W

2300 l/min

2

0,22 bar (max.)

300 mm

190 mm

280 mm

4,2 kg

81 dB(A)

21C / 70F

2 pc.
ABAC PN2A – HVLP PRO spray gun
Technical Data
Gun type

Air supply

Corpus

Heat resistant handle

Nozzles

Tank type and material

Tank capacity

Leakage proof membrane

Tank pressure regulation

Regulation of product quantity

Weight





HVLP

Continuous

Aluminum

Yes

Ø 0,2 -0,3 -0,5mm

Upper, aluminum

0,5 or 0,7L

-

-

Rear screw

0,68 kg




Stock:

In Stock

Model:

ABAC SG90 NANO

ABAC
Tags: nano, coating/, disinfectant, &, sanitizing, spraying, hvlp, system, -, , abac, sg90, electronic, abac, sg90, hvlp, complete, systems disinfect or sanitize surfaces